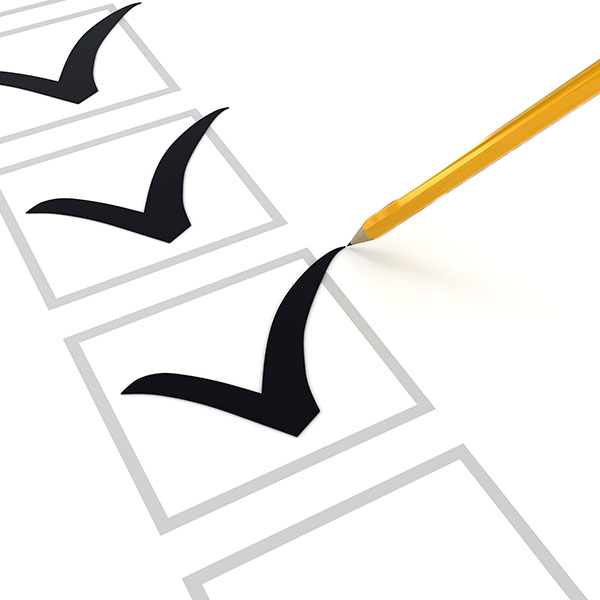 At Sims Electric we strive for 100% satisfaction in everything we do. We value your opinion and invite you to tell us and others about your experience with us. Please take a few moments to tell us what you think by leaving us a review here on our website or on any of these popular review sites or social networks.
Read what other customers have said about us.

All trademarks or brands on this page are registered by their respective owner and are not affiliated with our company, nor do they endorse or sponsor our products or services.
Reviews of
Sims Electric
(Based on 16 rated reviews)
01-Apr-2023
Product or service reviewed: 2 Commercial Furnaces
Great prices, Professional and Excellent Customer Service
30-Mar-2023
Product or service reviewed: motion light and repair chewed wiring
Amos and Kenny were friendly and skilled. Went above and beyond to fix and install my light and wire issue. Excellent service, excellent people, Sims will be the first place I call for any future work. Thank you!!
12-Oct-2022
Product or service reviewed: Furnace repair
Excellent service. Brian made three trips yesterday to repair my furnace. Really appreciated him not giving up and taking care of the issues in one day. Recommend Andy and his crew for anything they install or service. Thanks again.
Richard Harris (Rick)
Battle Creek
26-Sep-2022
Product or service reviewed: Electrical
Very fast response during off hours great service as always Always satisfied
25-Jul-2022
Product or service reviewed: Air Conditioner
Called Sims Electric during the hottest part of the Summer. They came right out and got me fixed right up!! Thank you so much!!
Bill Bailey
Battle Creek, MI
16-Jun-2022
Product or service reviewed: Lights, motion sensors
Excellent service. I would recommend this company to anyone. Very thorough, patient with questions, great follow up. Appreciated their attention to detail and my concerns. Great job. Thank you.
10-May-2022
Product or service reviewed: Service call- power issue at home
My husband called Sims for service at our home. We bought our house less than a year ago and had recently experienced an issue with electricity in multiple rooms going out and tripping the circuit breaker. This time the breaker being switched back on did not restore power. My husband called in the morning and a few hours was contacted and the electrician was on site by early afternoon, which was a surprise to us. Our electrician Amos walked through with my husband and found the culprit quickly. He was able to explain what caused our issue and fixed it so that our minds could be at ease. My husband appreciated the time Amos took to explain why the issue occurred and how we could prevent it in the future. Amos was friendly and we highly recommend him. We certainly will be requesting his services for any future electrical installs or service calls through Sims Electric.
Lauren Wood
Battle Creek, MI
26-Mar-2022
Product or service reviewed: Generac Whole Home generator
We had Sims install an 18W whole home generator system on 3/16/22. From the time we received our initial quote from Andy to the time of actual install, the experience has been exceptional. The install crew arrived as planned and proceeded to provide for the necessary modifications required. All six individuals were extremely knowledge in their respected areas, and more than willing to answer any questions I had. Their degree of professionalism was outstanding and the manner in which they managed their given tasks exceptional. We certainly would recommend Sims Electric for your electrical needs. Keep up the great work. More than satisfied.
Robert M Avani
Springfield
21-Apr-2021
Product or service reviewed: Installation of Smart Wi-Fi thermostat
We called, mid-day, expecting to wait for a couple of days out to get our Wi-Fi thermostat installed. To our surprise, we were told that a tech would be in touch, shortly. A short 20 min. later, Justin calls and said he'd be by to assess the situation. Sure enough, only a few minutes later, he arrived. Justin was respectful of the home and of the making situation; was already wearing it before entering, as we were. Within 35-40 minutes, Justin had completed the install and was even kind enough to ask if we wanted him to run through/set-up the menu and scheduling of our new device. We declined (to give us something to tinker with). What a pleasure and QUICK experience; from the time I called to inquire to the completion of the install was under TWO HOURS! Now THAT'S service! Thank you, Sim's, and huge thank you's to you Justin! We very much appreciate your promp, courteous & professional service. We will highly recommend you to anyone, in the future, and will personally call on you again when/if we need further heating/cooling repair(s). Warm regards, The Isaacs'
Lane & Lara I.
BATTLE CREEK
19-Feb-2021
Product or service reviewed: Furnace filter
We just bought this house 2 months ago and we've had problems with the heating. Our daughters room was like a freezer. I had a company come out and clean the ducts. I paid $300 and the ducts weren't bad. Still no heat in her room. Today the whole house started getting really cold. I called Mark Maske at Sims and he was here in less than 30 minutes. It was a small fix but the house is warm and daughter's bedroom finally has heat. Thank you so much Mark. I highly recommend Sims Electric.
15-Feb-2021
Product or service reviewed: Flame sensor cleaning
Prompt and fast service! No hidden costs! Same day repair..came within hr. Thanks Mark...
Ryan Burdette
Battle Creek
01-Jul-2020
Product or service reviewed: HVAC
During the hottest week of the year, our central air conditioner went out. We called Sims Electric and they had someone out the very next morning. Jamie was professional and friendly and had our air back on very quickly. The customer service we received from Beth in the office was amazing as well. We are so thankful for their quick response and excellent work!
Cheyenne Parson
Battle Creek, MI
26-Mar-2020
Product or service reviewed: New Hot Water Heater
Thanks for installing our 40 gal water heater today. Appreciated the quick and efficient service ! Workers very personable and professional. Gave great tips on maintaining our water heater. Super Job!!
Stan & Cheryl Chubinski
Battle Creek
11-Feb-2020
Product or service reviewed: service
I had service done today by Zeth Caudill. He replaced a bathroom light/vent fan and removed an electrical wire no longer needed. Zeth was very professional and knowledgeable and most highly noted was his friendly and courteous attitude. Made my wife & I very comfortable and relaxed. It was like we had been friends for years. We highly recommend Zeth for any electrical projects!!!
21-Nov-2019
Product or service reviewed: Electric Repair
I've used Sims Electric for well over 15 years. I love dealing with the office staff! Always friendly! They make me feel like I'm a friend than just a customer. I always get great, prompt service whenever I call! I refer them to everyone!
Bob Smith
Battle Creek, Michigan
01-Aug-2019
Product or service reviewed: Electrical service, HVAC service
I have used Sims Electric as my "go to" electrical and HVAC subcontractor for a number of years. They have a knowledgeable and friendly staff, from initial contact through the completion of the job. They are very responsive to my needs as a small contractor. I like being able to make one call for solutions to my my electrical and HVAC needs They also helped me through the process of getting a new furnace installed in my personal home, advising me on what I could do myself (demo of old furnace, etc.) and then dispatching the pros to do the "real" work after that.
Tom J Bannister
Battle Creek